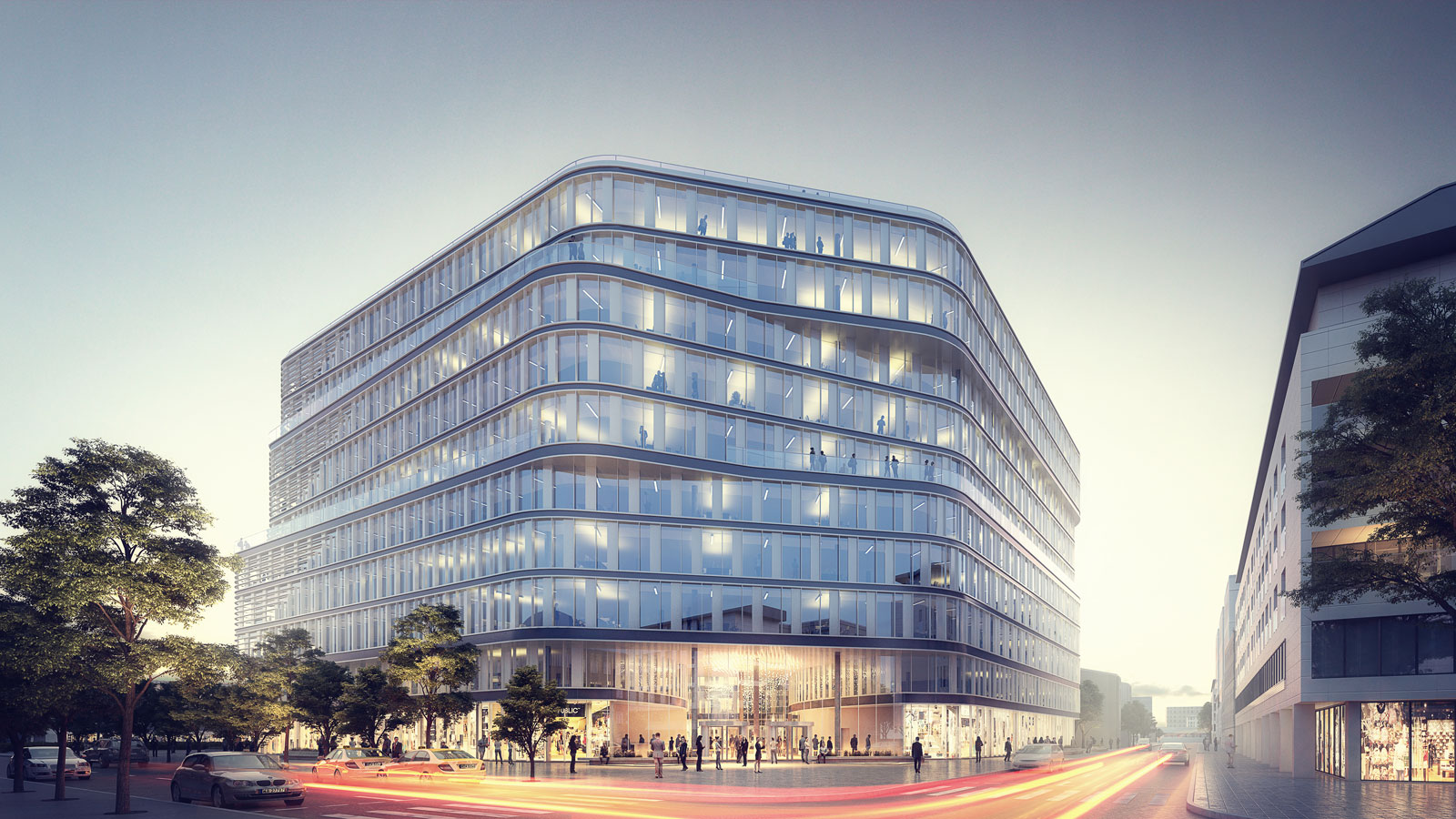 The building presents itself as a solitaire with an internal atrium within a very heterogeneous urban context. The different ribbon-like floors lend the form a very dynamic expression that is underlined by recesses and set-backs. These interventions structure the volume horizontally and reference heights from its surroundings. Pedestrians are intentionally redirected through the building, making the atrium a semi-public space, that is enriched with gastronomy and retail.
Daylight levels in the office space as well as the amount of overshadowing its surroulndings played the key role in refining the volume. The groundfloor is enriched withmeeting areas, work-spaces and reading-lounges in order to facilitate informal interaction of the users.
Programme: Office, Retail
Location: Warsaw, Poland
Client: Penta Real Estate, s.r.o.
Cooperation: Kurylowicz&Associates
Size: 31.000m² Office
Status: Building application
Dieser Beitrag ist auch verfügbar auf: German