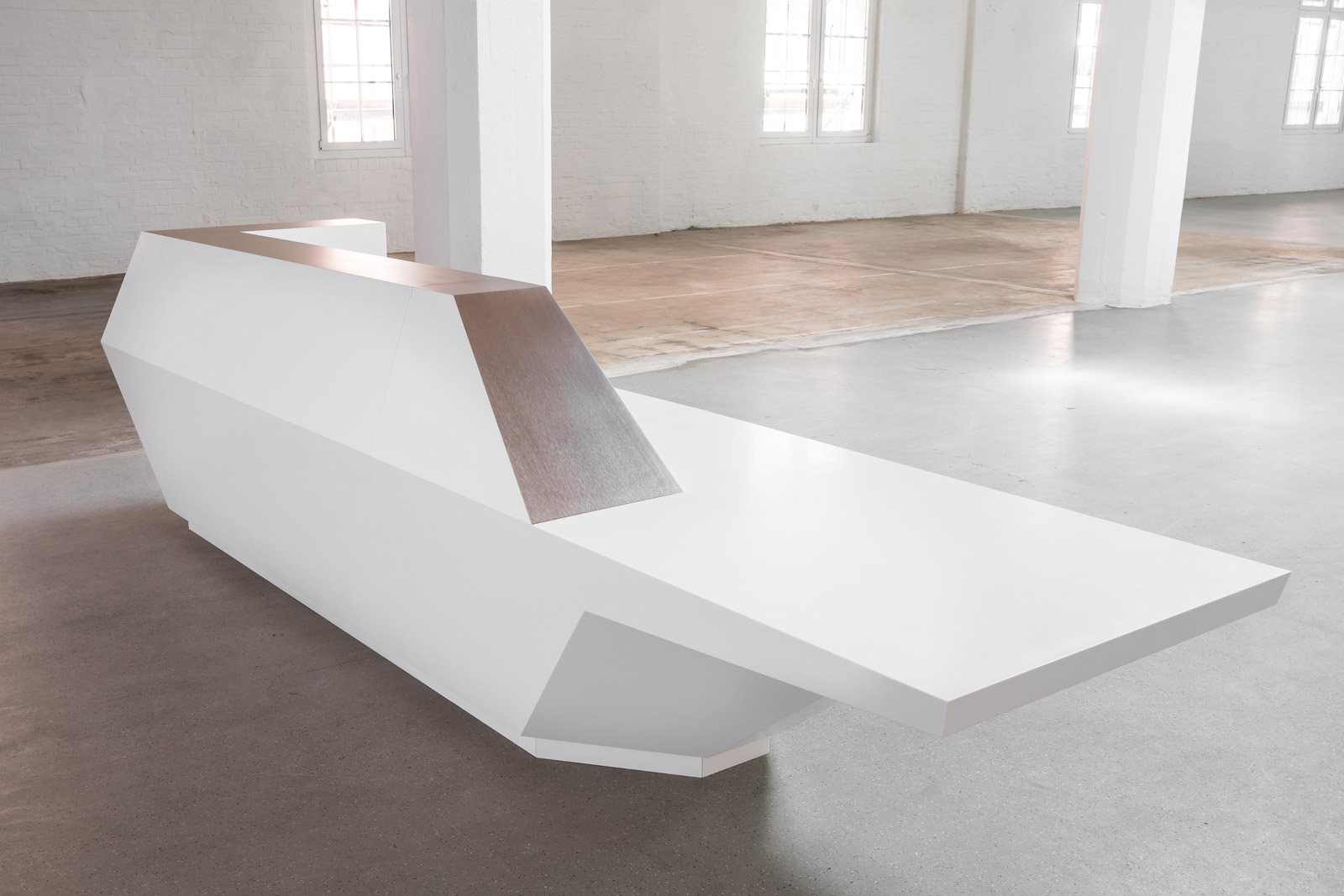 Together with manufactury Rosskopf+Partner, we have developed eight different design lines for modular counter series. Individual counters can be configured from different design styles. These eight worlds of form represent a superordinate matrix that reflects certain spatial situations and also evokes atmospheres in a new way.
The styles can be described by pairs of opposites, such as: minimalist/neo-baroque – classic modern/futuristic – natural/artificial – expressive/restrained calm. The spectrum ranges from purist simplicity to refined complexity to timeless elegance. Within a style, counters of varying sizes can now be individually configured from a prefabricated pool of modules. This scalability allows the counters to be used in a wide variety of spatial contexts. Beyond size and functional complexity, the product offers coordinated choices for color and materiality on a sensory level.
At the heart of the modular counter concept are various hand-selected high-tech solid surface materials and sintered artificial stones, as well as selected natural stones. In combination, unique material contrasts and detailed connections result, which in this form represent a novelty in the design world. For selected counters, the material reinvention 3D Synergy can also be selected as inlay work, or the natural-looking wood-like material UPB®. The quality of the craftsmanship and machine production can be experienced haptically in the details of the joint formation and the material joining. The fine surface qualities of the materials and their precisely prefabricated processing, as well as the special detailing, transport the valuable image of the modular counter series into the room.
The diagonal is the essential feature of Carve counter sculpture. On the one hand it dynamizes the design, on the other hand it achieves a balanced equilibrium of movement and counter-movement. A continuous horizon of two surfaces inclined to each other also separates the material combination of solid surface with wood. A natural aesthetic resonates.
Product: miru® – Carve – Modular Desk Series
Client: Rosskopf + Partner AG 
Photos: © Steffen Spitzner / Rosskopf + Partner AG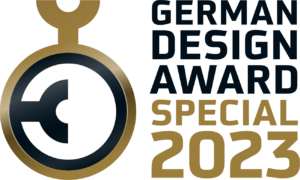 Dieser Beitrag ist auch verfügbar auf: German