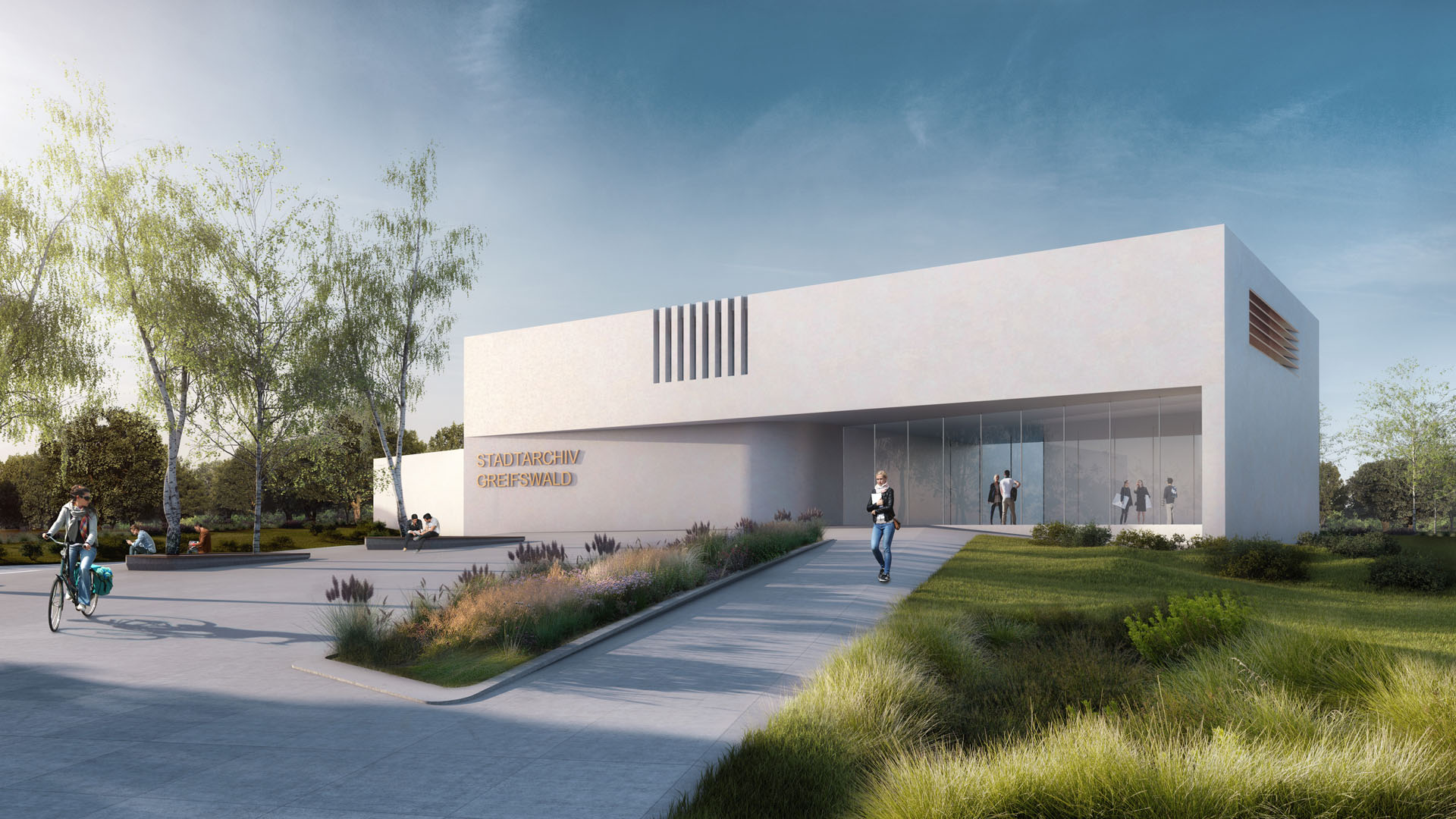 The new building is compact and places emphasis with its sculpturally shaped entrance. Also on the indirect environment with its surrounding heterogeneous urbanistic situation the new block acts as a new device in scale, shape and materialization affects identity. The main emphasis lies on putting the building volume into scale with the surroundings by choosing a concise entrance gesture with a polygonal shape.
The overall design concept of the new building forms an attractive and high-value and quality ensemble of buildings through the use-related arrangement and differentiation of the parts of the building and their materialization. The building volume is, in addition to the urban integration, determined by the use of the building. The three functional units magazine, administration and the public are grouped according to the functional requirements and positioned readable and self-explanatory. Unlike an outline that mainly follows functional aspects of the magazine, in particular the public area is characterized by a conscious high-quality design appearance .
The white-plastered façade has fine inclusions of perlescent limestone. The jointless facade surface shimmers in the light. Depending on the sun angle and the viewer's position, different iridescent color effects achive a vivid effect on the abstract flatness is achieved. The value of the building envelope is thus underlined. The geometric precision of the building volume is emphasized through the bright shine of it render and perceived through their sculptural modulation over an intense play of light and shadow. The new building appears in a maritime freshness.
Programme: City archive and administration
Location: Greifswald, Germany
Size: 1.900m² GFA
Status: Competition
Dieser Beitrag ist auch verfügbar auf: German