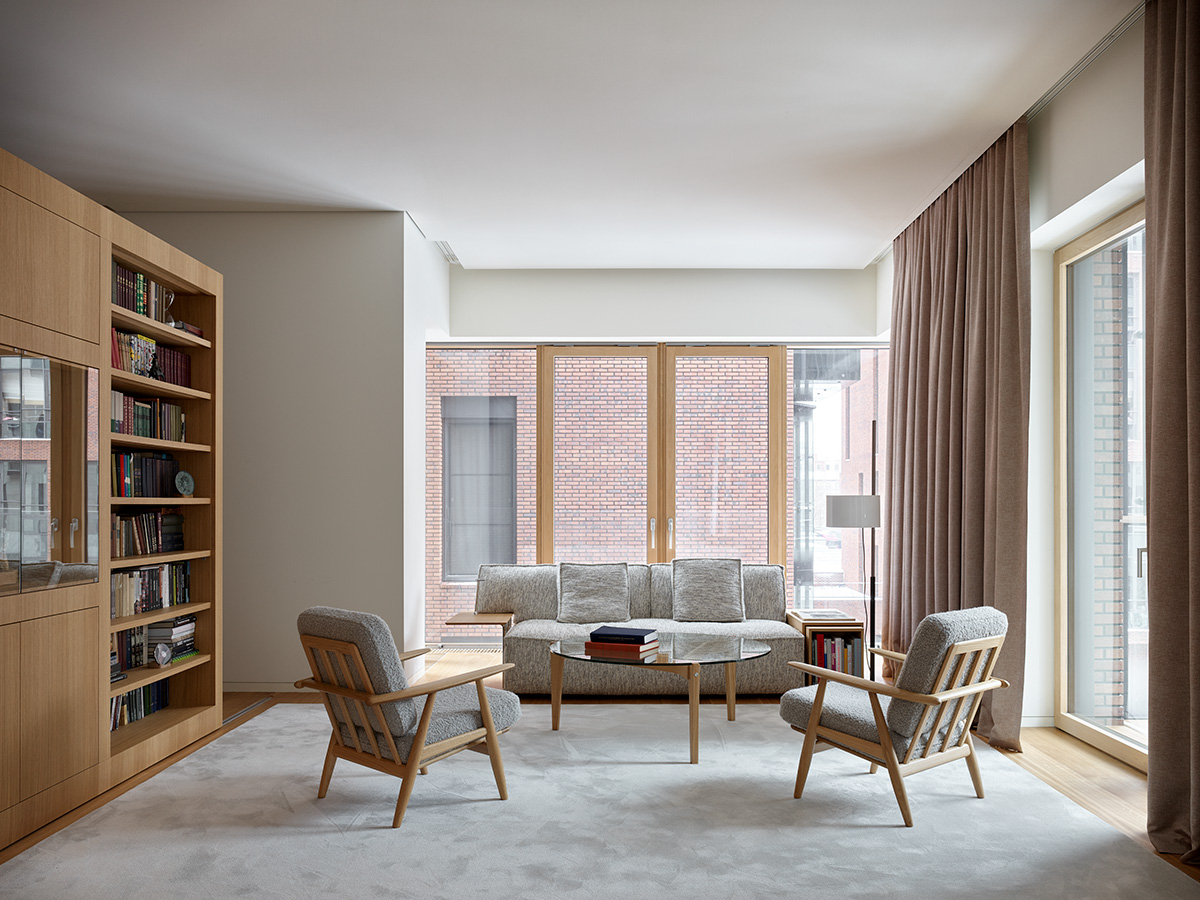 We have developed a Hybrid-flat that can be used as a private flat, as well as a semi-private seminar space. In a workshop together with Lighting Designer Ulrike Brandi we have elaborated the idea of using two mobile walls – the so called Transformers – in order to achieve new spatial configurations with very little effort.
Three basic settings can be set via moving the walls: An open living and sleeping space with separated kitchen, a simple three-room flat as well as a generous open seminar space with open kitchen for twelve people.
The 3m and 4,5m long and 1m deep mobile walls are from oakwood with a steel sub-frame. They move effortlessly with heavy-duty rolls on rails that are embedded in the oak-floor.
Programme: Hybrid-living
Location: Khamovniki, Moscow, Russia
Client: private
Lighting Design: Ulrike Brandi Licht
Cabinet Maker: Deutsche Werkstätten Hellerau
Photos: Sergey Ananiev
Dieser Beitrag ist auch verfügbar auf: German