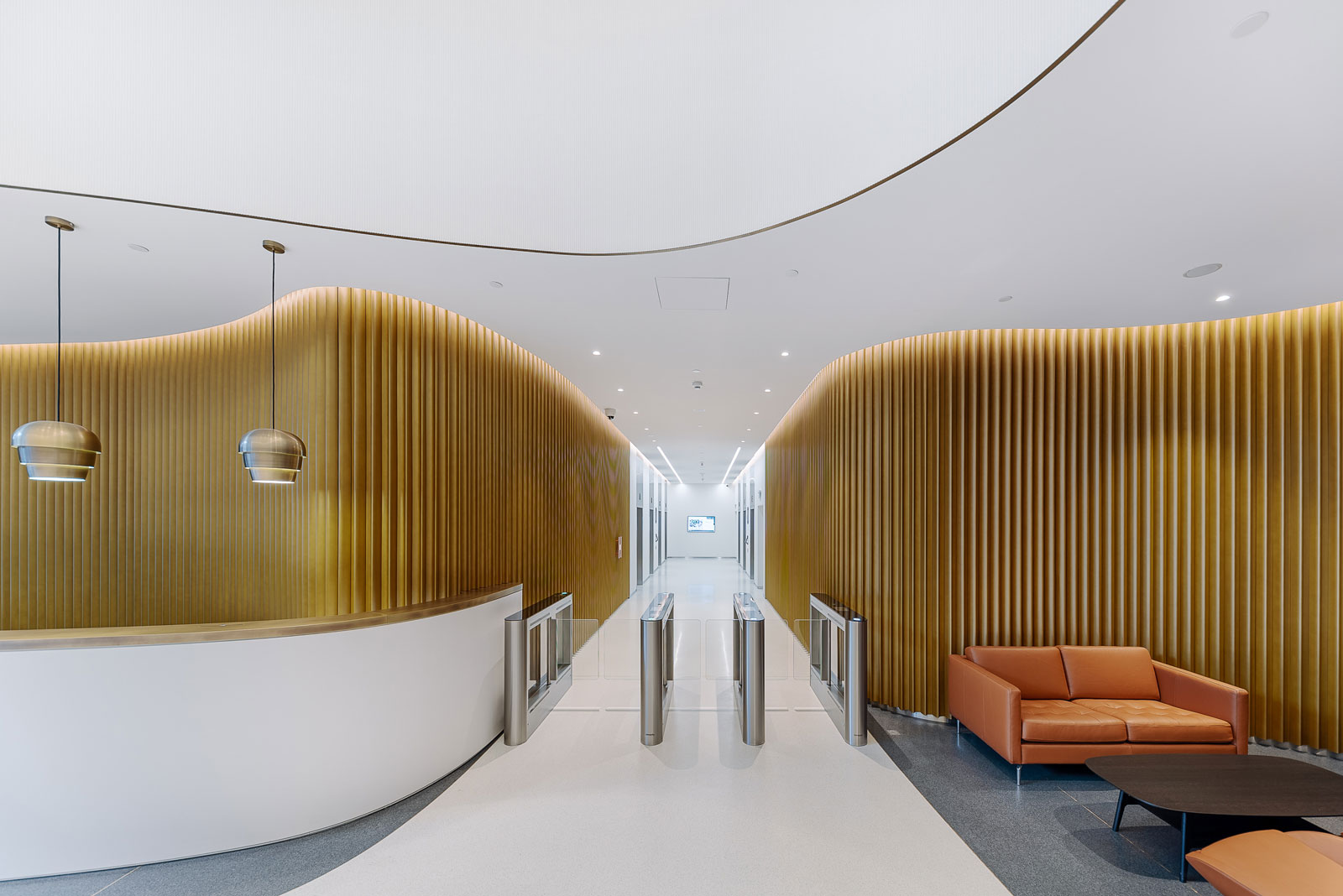 The curvilinearity of our Sky Park Office Lobby is a response to the variouos movement trajectories of its users. Connections are unobstructed and paths create side-pockets with programme such as the reception, a lounge and a cafe and toilet block. They are marked with bright and dark in-situ terrazzo that is separated with a fine brass profile. The walls are superformed with custom aluminium extrusions. The lobby has a double-height volume in its center and single height in the area of functions and in the corridors towards the two lift lobbies. This creates a differentiated space with areas that are open and those that are more intimate.
Programm: Büro-Lobby
Ort: Bratislava, Slowakei
Klient: Penta Real Estate, s.r.o.
Local Architect: GFI a.s.
Größe: 31.000m² Bürofläche
Status: realisiert
Dieser Beitrag ist auch verfügbar auf: Englisch