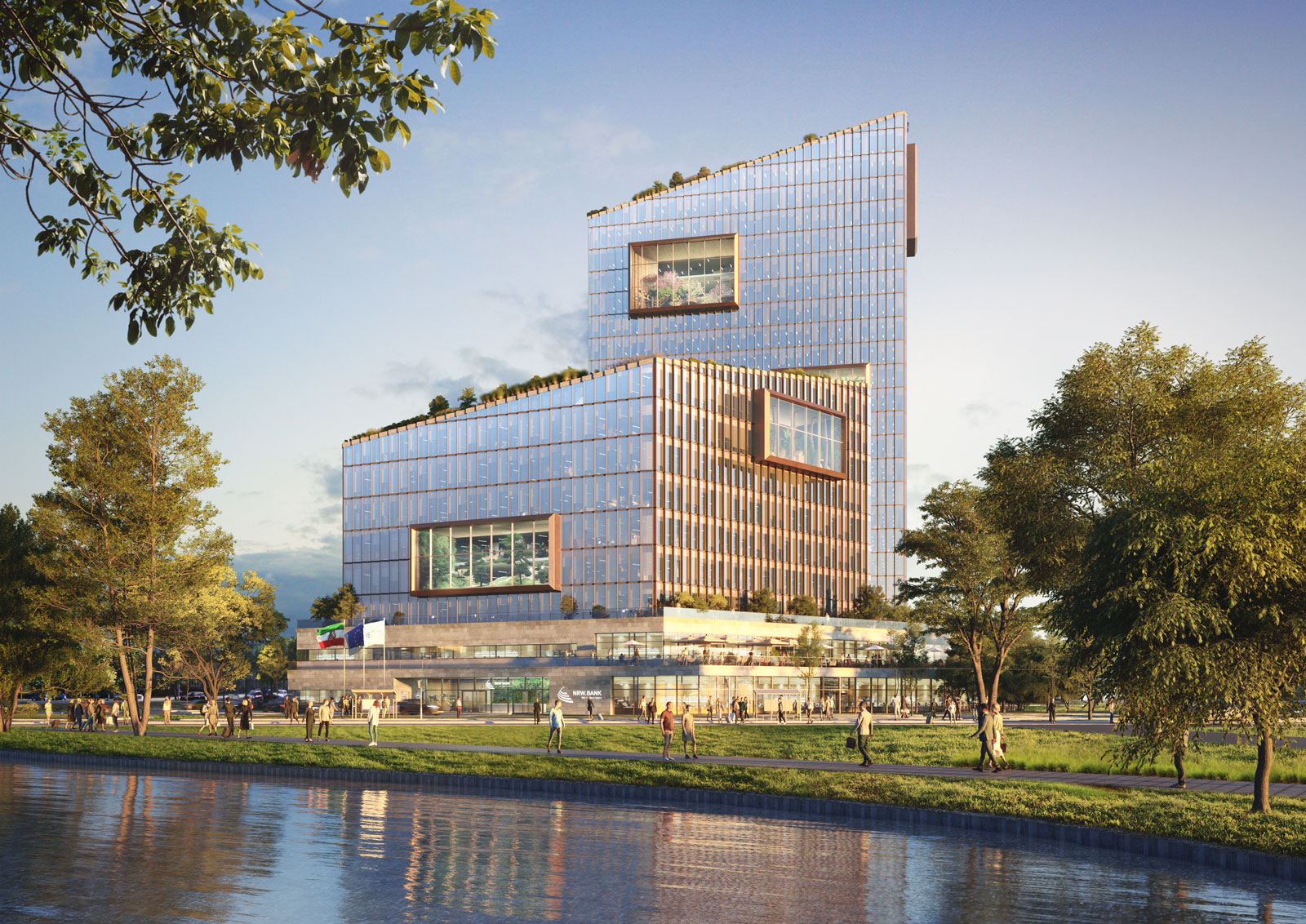 The employees of the NRW.BANK that are currently spread over three different offices, are to be relocated to a new headquarter on Haroldstrasse in Düsseldorf. Apart from 1.400 workplaces also a spacious conference-centre that can be used as an event space, as well as a public cafe and a restaurant for the employees are to be realised.
From a double-storey plinth two cristalline volumes emerge that house the offices: a tower and an atrium-building. The facade modules are rotated outwards over the whole height of the volumes, underlining the cristalline appearance. Parts of the office floors are connecting 2-3 storeys to form 11 "shop-windows" that present themselves to the city. They contain shared spaces and activities for the employees that can be visually experienced from the outside through a highly transparent facade.
The plinth that has a massive appearance and is clad in natural stone houses the foyer, conference-centre, cafe and restaurant.
Programme: Bank, Conference-Centre, Restaurant
Location: Düsseldorf, Germany
Client: NRW.BANK
Size: 50.000m²
Status: Competition
Dieser Beitrag ist auch verfügbar auf: German