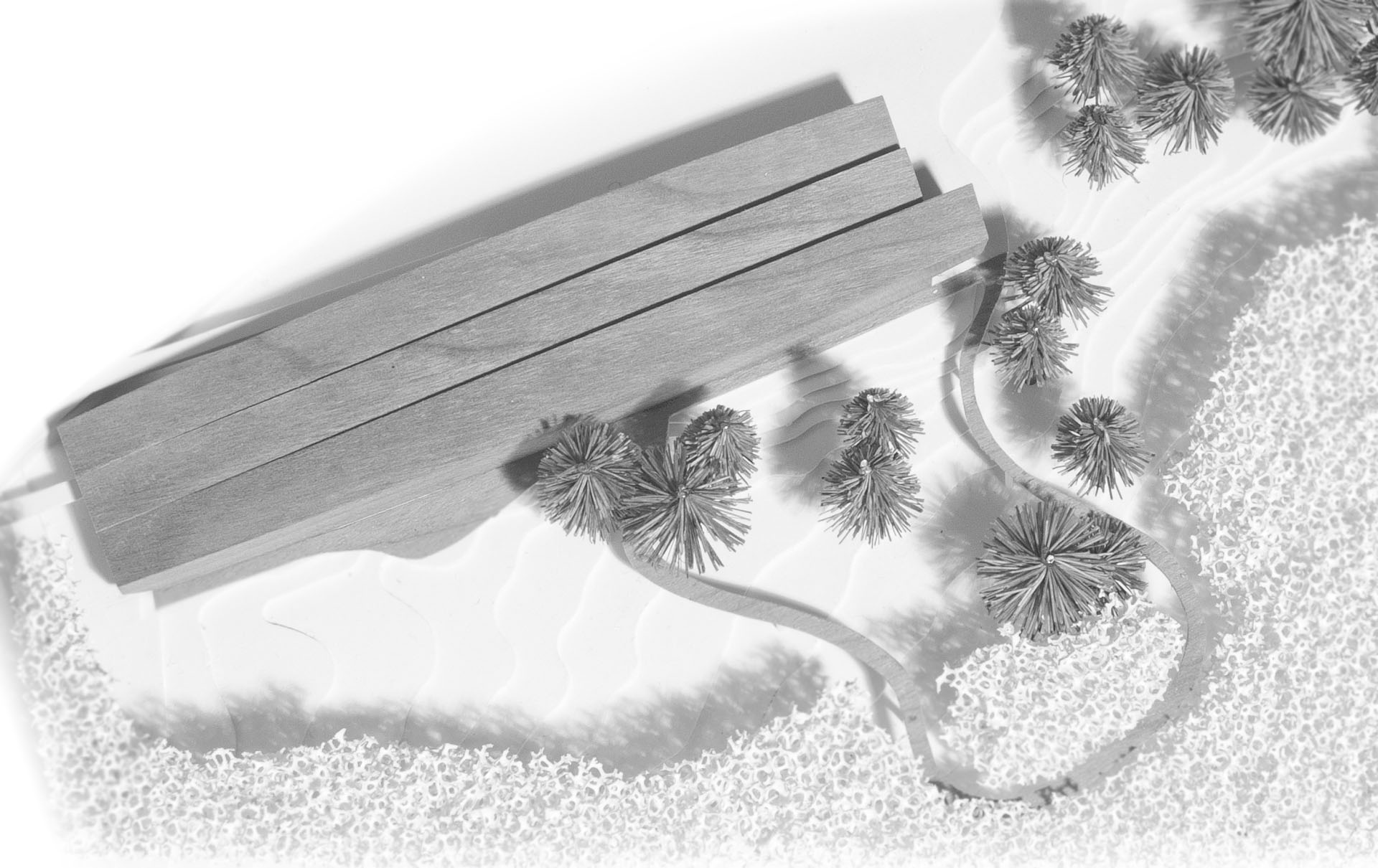 Visitor Centre Black Forest
The visitor and information center as a stretched monolith has been set against the existing terrain edge of the planning area. The sleek monolith acts as a filter between the busy road and the natural landscape in the south. The opening of the facade to the south follows alongside the criteria of sustainability and the staging of the Black Forest clearing, a large open terrace and the children's playground and the treetop path towards the south.
The roof topography is dominated by three large shed roofs, that bulge strip-like in the longitudinal direction to the north. The foyer and the exhibition spaces arebe provided with natural daylight. The roofscape opening to the north is the 5th facade of a building body that is slightly inserted into the hillside.
Programme: Visitor Centre and Museum
Location: Ruhestein – Black Forest, Germany
Size: 3.000m²
Status: Competition
Dieser Beitrag ist auch verfügbar auf: German