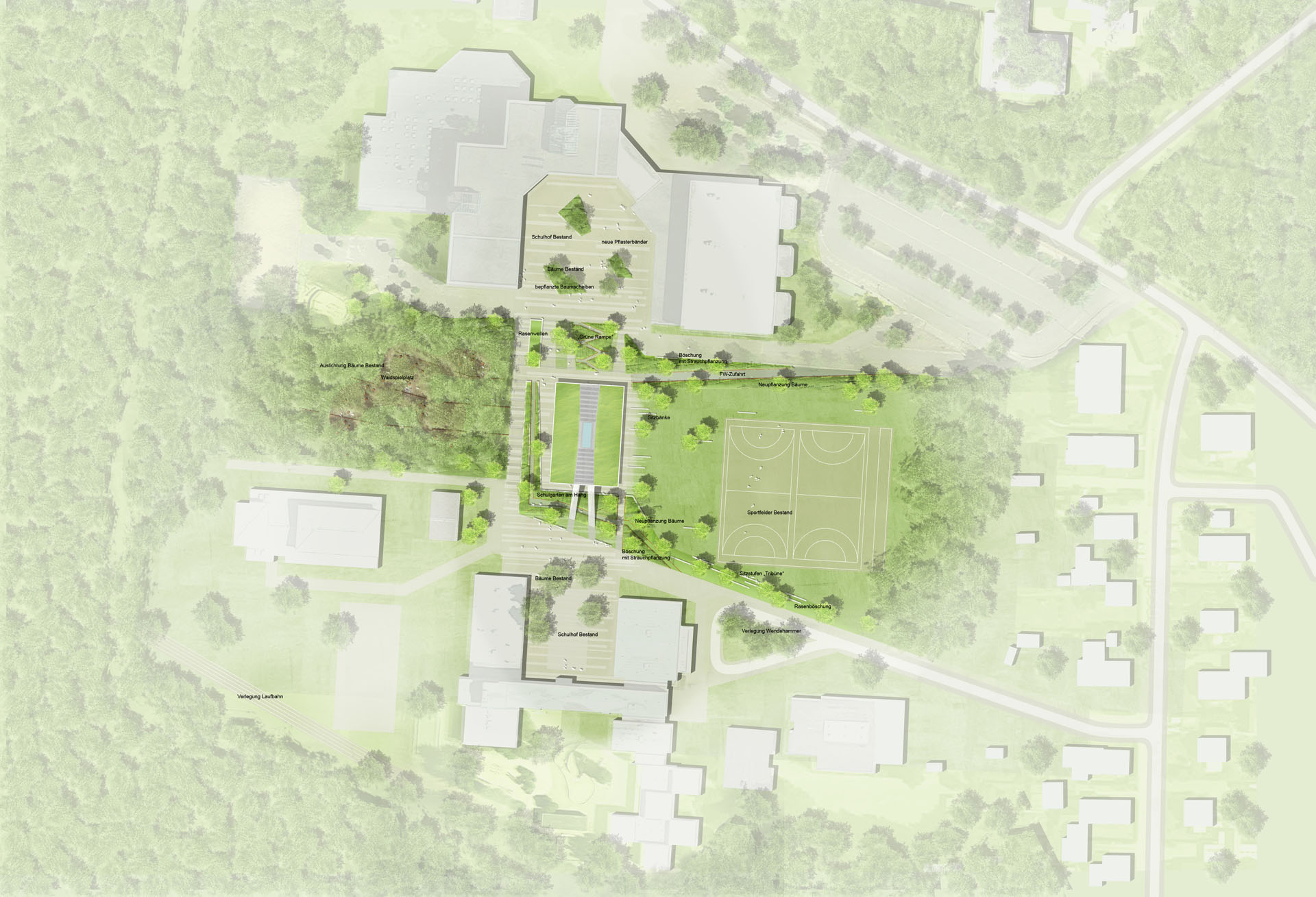 Bertha von Suttner School
The open space concept draws on topographic and architectural conditions and intertwines these in generous gestures to a varied and green schoolyard.
The compact two-storey building is positioned centrally between the two existing school buildings and opens into the main access route to the North and South. The throughway is accompanied with a skylight, which ensures interior daylight quality. The idea of ​​a connecting brace via a glazed loggia and a canopy in the South to underline the transparency, overview and porosity, is enscribel into the facade .
Programme: School
Location: Geesthacht, Deutschland
Size: 1.400m² GFA
Status: Competition- 2.Stage
Dieser Beitrag ist auch verfügbar auf: German